At REPROCELL, we are developing a new strategy for treating central nervous system (CNS) diseases. Our iPSC-GRPs are being developed in collaboration with Q Therapeutics Inc. in the United States. The following post will explain how our iPSC-GRPs were developed and describe the results from preclinical studies using this technology.
---
What are iPSC-GRPs?
REPROCELL's iPSC-GRPs are the first and only human glial-restricted progenitor (GRP) cell therapeutic. They are derived from induced pluripotent stem cells (iPSCs) which provide an unlimited source of robust GRPs for therapeutic use.
GRPs, the "unsung heroes" of the nervous system, are a progenitor cells that differentiate into astrocytes and oligodendrocytes following transplantation. Astrocytes provide an environment for the normal function of nerve cells, while oligodendrocytes form the myelin that surrounds the axons of nerve cells, aiding electrical signaling. So far, GRPs have been shown to prolong the survival time and observed myelination in mouse models [1] (Figure 1).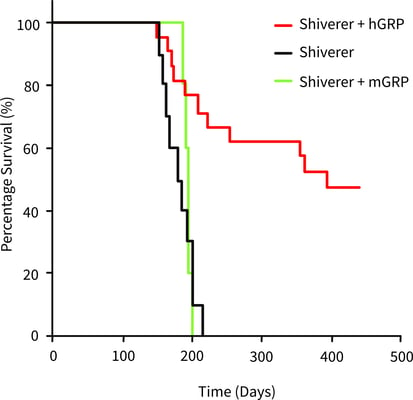 Figure 1: Compared to the disease model mice (Shiverer: black line), the survival days of the GRP-administered mice (Shiverer + hGRP: red line) are longer [2].
---
What conditions could iPSC-GRPs treat?
Based on the results of preclinical studies, iPSC-GRPs are expected to be effective in various CNS diseases, including demyelinating and neurodegenerative conditions (Table 1). The FDA has now completed the Investigative New Drug (IND) application for amyotrophic lateral sclerosis (ALS) and transverse myelitis (TM) patients; REPROCELL therefore plans to focus our efforts in these areas before branching out to other CNS disorders.

Table 1: iPSC-GRPs are expected to be effective in the treatment of various demyelinating and neurodegenerative conditions. Demyelinating conditions include ALS, TM, cerebral palsy (CP), cerebral infarction (Stroke) and multiple sclerosis (MS). Neurodegenerative conditions include Huntington disease (HD), spinal cord injury (SCI), traumatic brain injury (TBI), Parkinson disease (PD) and Alzheimer disease (AD).
---
Why are iPSC-GRPs Important?
Currently, our iPSC-GRP research is focused on the treatment of ALS and TM, two rare CNS diseases that affect the quality of life for thousands of patients globally. It is hoped that the clinical introduction of new therapeutics, such as iPSC-GRPs and Q-Cells®, will improve the quality and length of life for these patients.

Figure 2: iPSC-GRPs are therapeutic GRPs derived from iPSCs. Current research is targeting the treatment of TM and ALS.
---
What is Amyotrophic lateral sclerosis (ALS)?
AML is a rare disease that results in progressive neurodegeneration of motor neurons in the CNS. Transmission of movement commands from the brain are disrupted, meaning muscles become emaciated and weak. Since only the motor neurons degenerate, consciousness and senses are normal and there is no decrease in intelligence (Figure 3).
Unfortunately, progression of the disease is extremely fast, and it is regarded incurable. The number of patients with this condition is estimated to be about 10,000 in Japan and 30,000 in the United States.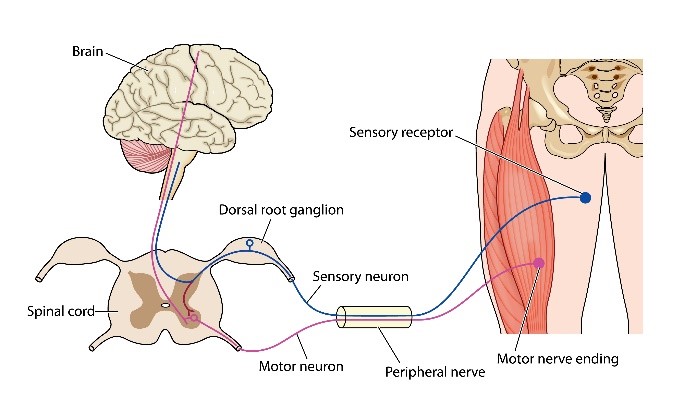 Figure 3: ALS is a degenerative disorder that affects the transmission of motor signals to the body.
---
What is Transverse myelitis (TM)?
TM is a neurological disorder caused by inflammation of part of the spinal cord. In the United States, about 30,000 patients are estimated to be affected by this condition. Symptoms usually begin with sudden onset of lower back pain, muscle weakness, or abnormal sensations in the toes or legs. These mild symptoms then later progress to paralysis, retention of urine, or loss of bowel control. Some patients are completely cured without any disability, yet others develop lasting effects which interfere with daily life.
---
How have iPSC-GRPs performed in early clinical trials?
In October 2018, the University of Texas announced a clinical trial plan for iPSC-GRPs in the treatment of TM. In this trial, our iPSC-GRPs will be administered to nine patients with severe TM to evaluate treatment safety and efficacy [2]. Results from the clinical trial are yet to be published, but you can keep up to date with our latest clinical developments on LinkedIn or by subscribing to our email updates.
---
About Q therapeutics: Q Therapeutics (Salt Lake City, Utah, USA) is a company that develops stem cell products for treating CNS diseases and injuries.
About MAGiQ Therapeutics Inc: REPROCELL has established a joint venture company, MAGiQ Therapeutic Co., Ltd, with Q Therapeutics, and a technology license agreement has been concluded between REPROCELL, Q Therapeutics and MAGiQ. MAGiQ and REPROCELL are working on the research and development of iGRP by combining Q Therapeutics' technology and know-how on GRP cell with REPROCELL's iPSC technology.
About Dr. Mahendra Rao: Dr Rao is the Chief Strategy Officer and co-founder of Q Therapeutics, is a scientific adviser in the development of iGRP. He is also a former director of the National Institutes of Health (NIH) Regenerative Medicine Center.
---
References
Lyczek et al. Transplanted human glial-restricted progenitors can rescue the survival of dysmyelinated mice independent of the production of mature, compact myelin. Experimental Neurology 291: 74-86 (2017).
Reversing Paralysis: Stem cell therapy aims to repair spinal cords afflicted by rare disorder. UT Southwestern Medical Centre (2018).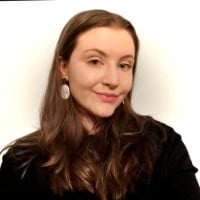 Marketing Manager at REPROCELL
Zara is a GCU graduate based at our Glasgow office. She loves minimalism, marketing and molecular biology. You can contact her on LinkedIn.
Subscribe to recieve updates
Your Feedback