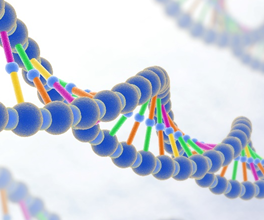 What is Spinocerebellar Ataxia?
Spinocerebellar ataxias (SCAs) are a group of inherited, genetically heterogeneous disorders which are characterised by ocular motor abnormalities, cognitive dysfunction, peripheral neuropathy and progressive cerebellar ataxia. In general, the prevalence of SCA is between 2-7/100,000 individuals with more than 30 subtypes being identified, each caused by a mutation of a different gene.
PolyQ SCAs including SCA1, SCA2, SCA3, SCA6, SCA7 and SCA17 are caused by an extensive CAG sequence repeat which encodes for expanded polyglutamine residues within the ATXN3 gene. The only currently approved treatment option for patients suffering with this debilitating, progressive disease is Ceredist, however this only provides palliative treatment in reducing or relieving frequency and severity of symptoms. Stem cell therapy is offering hope, with evidence of potential efficacy being demonstrated in a phase I/II clinical trial using stem cells isolated and cultured from human adipose tissue.