There is a clinical need for novel therapies in Inflammatory Bowel Disease. Current research is however limited by models which do not physiologically mimic the disease in humans. REPROCELL's Human IBD Fresh Tissue Assay is the most clinically relevant IBD model on the market and the only commercially available assay of its kind.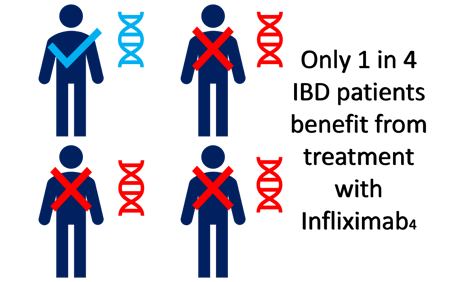 Inflammatory bowel disease (IBD) has a complex aetiology, involving dynamic interplay between genetic factors1 and the extensive immune system of the gastrointestinal (GI) tract2. The incidence of IBD is increasing3 and a significant number of patients do not benefit from standard of care compounds, such as infliximab4. Resultantly, there is a clinical need for safer1, more precise4 IBD treatments.
Attrition rates in drug discovery are however very high5,6. Many compounds that perform well during preclinical testing fail in humans due to lack of safety or efficacy6. While animal models represent perfectly adequate test systems for some compounds, they lack the genetic diversity observed in the human population7. With Pharma's growing interest in precision medicine and biological therapies, the shortcomings of animal research will be further amplified7 meaning there is a need for more therapeutically relevant model systems8 — particularly in IBD research, where novel therapies represent an unmet clinical need9.
Enter Human Tissue Assays
Human tissue assays are among the most therapeutically relevant model systems available in drug discovery8. These ex vivo models use living human tissues ethically-obtained from relevant patient populations. By capturing interpatient variation at the preclinical stage, they can predict the likely clinical response to test agents, permit an increased understanding of disease pathology and lead to faster development of therapies6. Furthermore, the ability to generate human data during preclinical research strengthens IND submissions and reduces the risk of late-stage failures.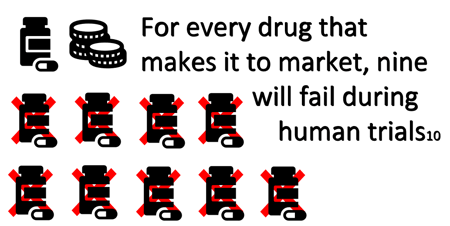 Many pharmacologists are keen to incorporate human tissue models into their research6. However, poor biobanking infrastructure and technical difficulties present significant barriers6. Many researchers are uncertain about the ethical documentation required from patients and for what purpose donated tissues can be used6.
A Customized Solution

Through our global network of biorepositories, REPROCELL (Biopta) can access a frequent supply of high-quality surgical resections for use in drug discovery. Our Human IBD Fresh Tissue Assay is the most clinically relevant IBD model on the market and the only commercially available model of its kind. This unique culture system maintains the dynamic histology and microenvironment of intestinal tissues11 for up to 24 hours.
During this time, donor biopsies can be exposed to test agents and standard-of-care compounds. Experimental data is collected, analysed and interpreted by our skilled research and development team. By combining these drug efficacy measurements with a full clinical history for each donor, interpatient variation in drug response can be investigated before clinical trials. The mechanisms underlying disease phenotype can be further explored using our state-of-the-art molecular services, including next-generation sequencing.

REFERENCES
Porter et al. Can we target endogenous anti-inflammatory responses as a therapeutic strategy for inflammatory bowel disease? Inflammatory Bowel Disease. 2018, 00:1-11
Gastrointestinal pharmacology: challenges ahead. Frontiers in Pharmacology. 2010, 1:1-2.
Epidemiology and risk factors for IBD. Nature Reviews Gastroenterology and Hepatology. 2015, 12:205-17.
Time for one-person trials. Nature. 2015, 520:609-611.
Bowes et al. Reducing safety-related drug attrition: the use of in vitro pharmacological profiling. Nature Reviews Drug Discovery. 2012, 11:909–22.
Edwards et al. Human tissue models for a human disease: what are the barriers? Thorax. 2014, 0:1-3.
Samuel et al. The use of human tissue in safety assessment. Journal of Pharmacological and Toxicological Methods.
Human Tissue in the Evaluation of Safety and Efficacy of New Medicines: A Viable Alternative to Animal Models? ISRN Pharmaceuticals. 2011.
The Crohn's and Colitis Foundation of America (CCFA). Challenges in IBD Research [online]. CCFA. 2018. Available at: http://www.crohnscolitisfoundation.org/research/challenges-in-ibd-research/
Kola & Londis. Can the pharmaceutical industry reduce attrition rates? Nature Reviews Drug Discovery. 2004, 3:711-715.
Hartman et al. Modelling human gastrointestinal inflammatory diseases using microphysiological culture systems. National Institute of Health. 2014, 239:1108-1123.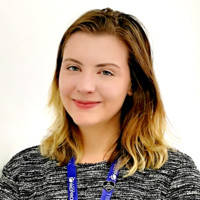 Marketing Manager at REPROCELL
Zara is a GCU graduate based at our Glasgow office. She loves minimalism, marketing and molecular biology. You can contact her on LinkedIn.
Subscribe to recieve updates
Your Feedback