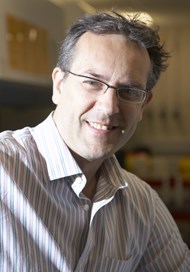 The SMi Group's conference on 3D Cell Culture will be held on 21-22 February 2018.The venue is the Copthorne Tara Hotel in Kensington, London, UK.
Find out more at www.3d-CellCulture.com
REPROCELL Europe's CSO Professor Stefan Przyborski will chair the first day of the conference.
Building on the sell-out success of the launch event, SMi Group is delighted to announce the return of 3D Cell Culture, taking place on 21st and 22nd of February 2018, in London UK.
Whilst still in its infancy, 3D Cell Culture is rapidly growing with not only a widespread reach that can be seen across a number of different fields such as 3D bioprinting and microfluidics, but also with incredible potential for industrial application. The 2nd annual conference will explore these overlapping areas and will also update delegates on pioneering developments in surrounding topics such as disease models, organoids, organ-on-a-chip technologies and iPSC advances.
The Chairman's Opening Address
After opening the conference at 9AM on 21 February, Professor Przyborski will speak on the subject of:
3D Cell Culture – A Rapidly Developing Series of Technologies Enabling the Evolution of Complex Models of Human Tissues and In Vitro Assays
Address outline:
3D vs 2D cell culture – the similarities and differences between both methods;
Demand for 3D cell culture;
No one solution – alternative techniques: organoids, spheroids, hydrogels and scaffolds;
Examples of current applications – simple 3D cultures to engineering complex tissues;
Case example – building layered tissue structures to model the anatomy and physiology of native counterparts;
New developments in 3D cell culture and related technologies
Watch Stefan Przyborski's pre-show video here (requires login).
Download the conference brochure here (requires login)
Booking your place at the conference can be done via the SMI website here.
Find out more: www.3d-CellCulture.com
Your Feedback